as the LTD Thijs got from me was boring as hell, we started to "customize" the bike into a cafe racer.
with absolutely no budget i had to do with the parts already on the bike.
some shorter shocks from Thijs his savage and the rear fender of the savage. (who was at that point already on the LTD)
so as Thijs changed the shocks i got out the knife and remodeled the seat to give it more of a cafe racer style. we put the buckhorn handlebars upside down and within 3 hours the RatCafe "Trusty" was born!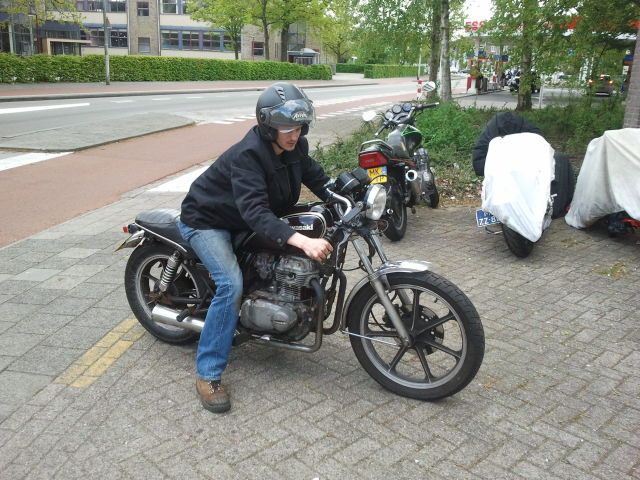 why Ratcafe you might ask? a rat bike is a rusty bike which looks like it has no maintenance in his life, has seen all the roads in the world and is held together with ducttape and other stuff..
since the bike is one big rustbucket it is a rat bike, and it looks like a cafe racer.. so.. ratcafe!