dangit! i had some rough times and some good times. all that's important is that i'm still here! granted, i have been awfully quit on this blog for the last year, and i also have been scary little in the garage. some of the rough times were that all my tools got stolen. the tools i collected in the past 18 years were gone. and since i collected them in 18 years i had not much proof for the insurance to claim enough to get my tools replaced. this my friends was such a bummer i stayed out of the garage for way to long. so not much work on bikes and not one spanner on my own bikes. i have ridden a lot with the digger though..
also the XJ got his needed miles at high speed. ;)
Peter Pan (you know the dude with the franken pan (european) scored a nice little suzuki but it looked like crap. he is in love with Daddy Cool (the digger) and wanted a quick fix.
so with a little grinder action and white paint he was satisfied for the time being.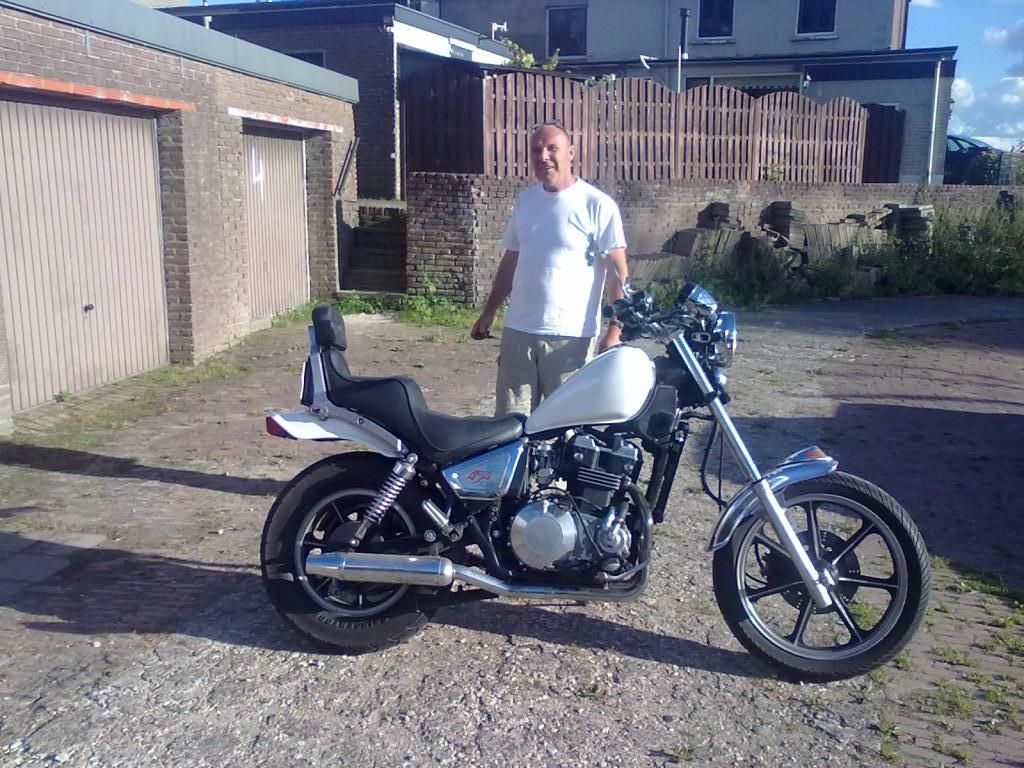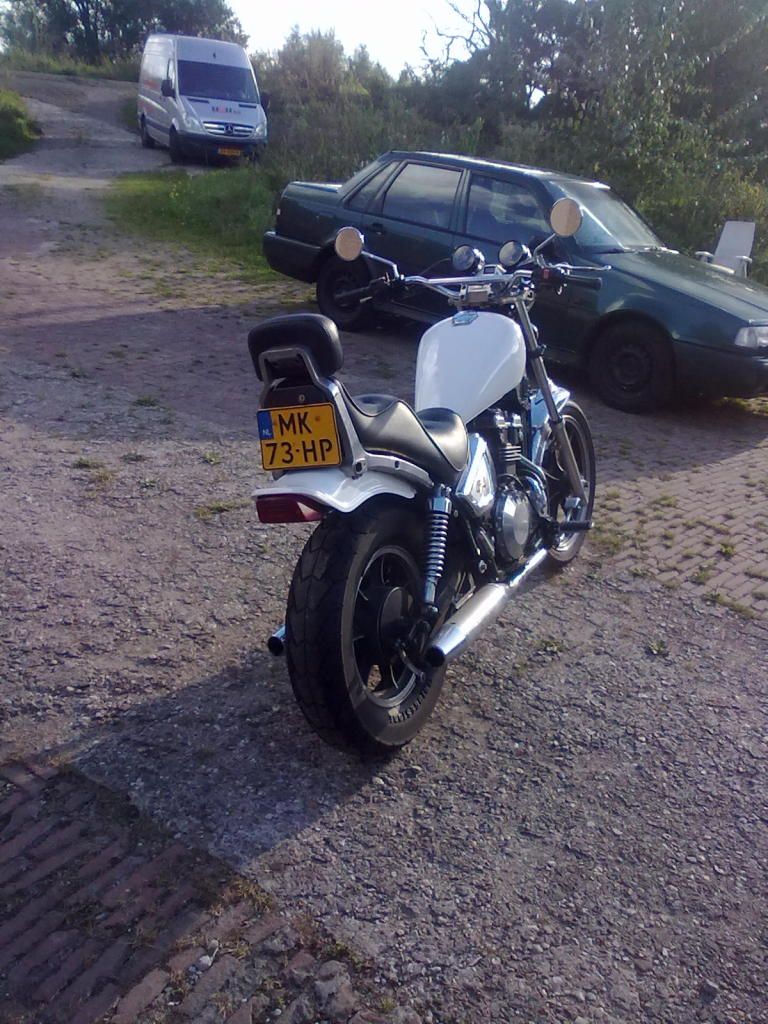 i promise i will try to ride and share more of these rides and build more on my bikes! i'm back! and i'll keep on riding and chopping!
hope to see you soon on the road or the blog!