i scored a
full floating disc and caliper spacer
, and it was time to put them on Toxic!
check out the difference in size!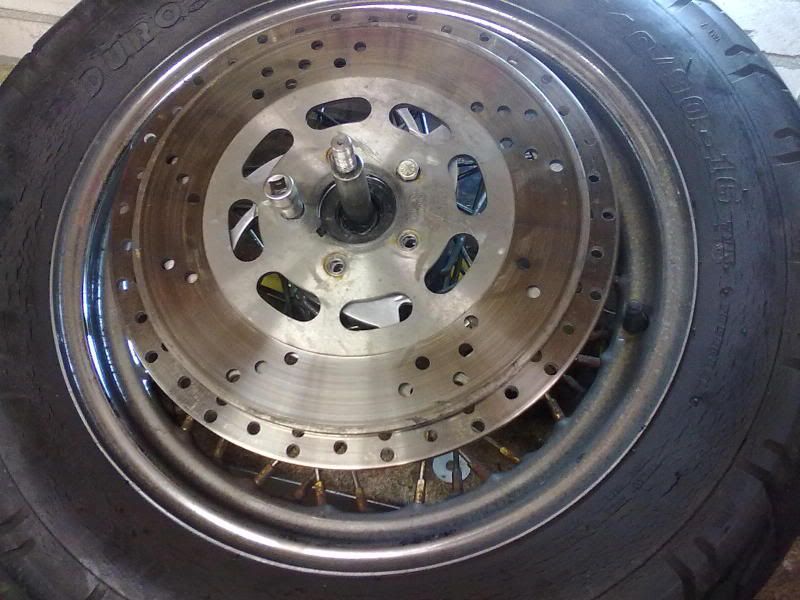 i had to mill the caliper spacer a little for clearance of the floater rings, and after that it all fitted like a charm!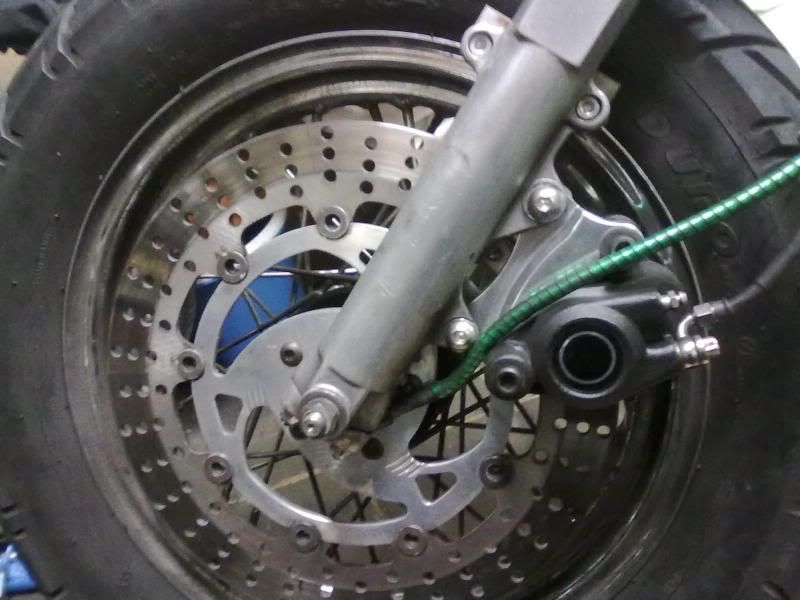 the disc hides almost the whole wheel!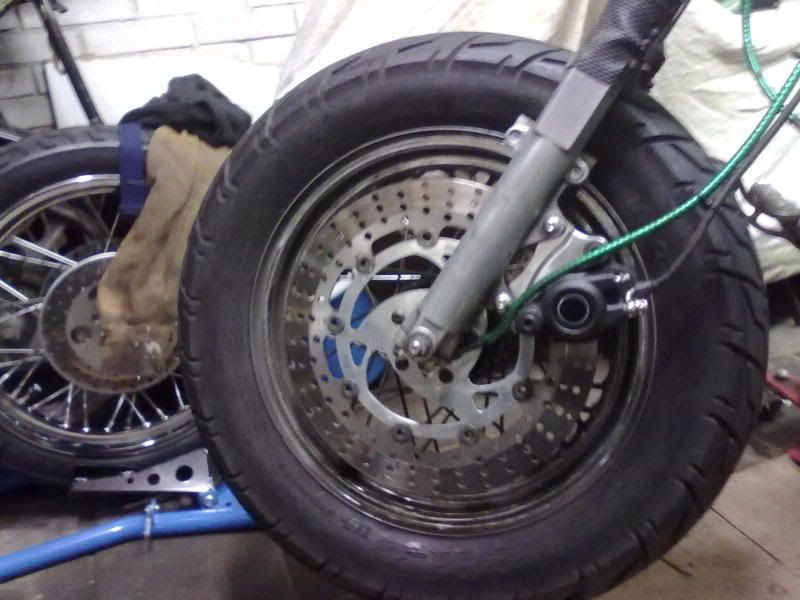 i gives a way better feel in the handle and more bite. even with the stock caliper..
but... this winter it's time to do some work on Toxic. some hard needed maintenance and some head work. (porting and shit) also i'm thinking of giving Toxic another swingarm (from a supersport jap) and maybe an upside down front end.
so chances are big the whole floating disc setup is getting shelved again..
a well.. we'll see where the project is going!
chopping days are here again!