at the gasstation i thought i had a slightly sticking brake. the digger was slightly hard to push forward.
i thought i'll look into that later and went of for a nice ride.
after 70 miles or so i discovered why the digger was feeling like the brake was sticking.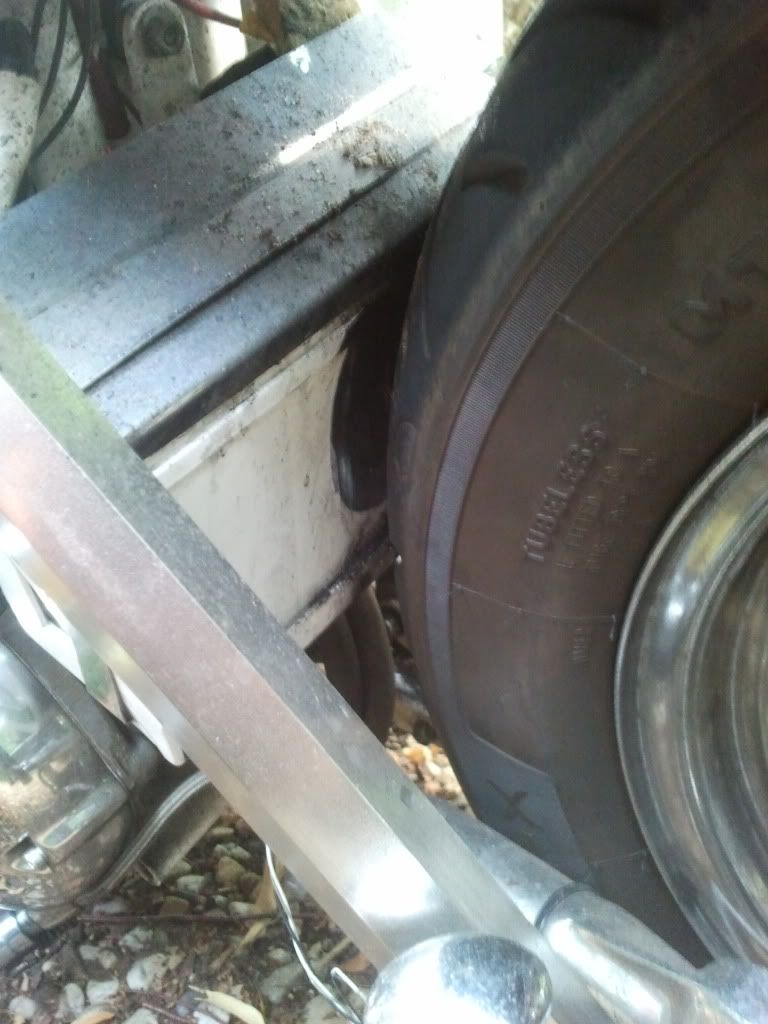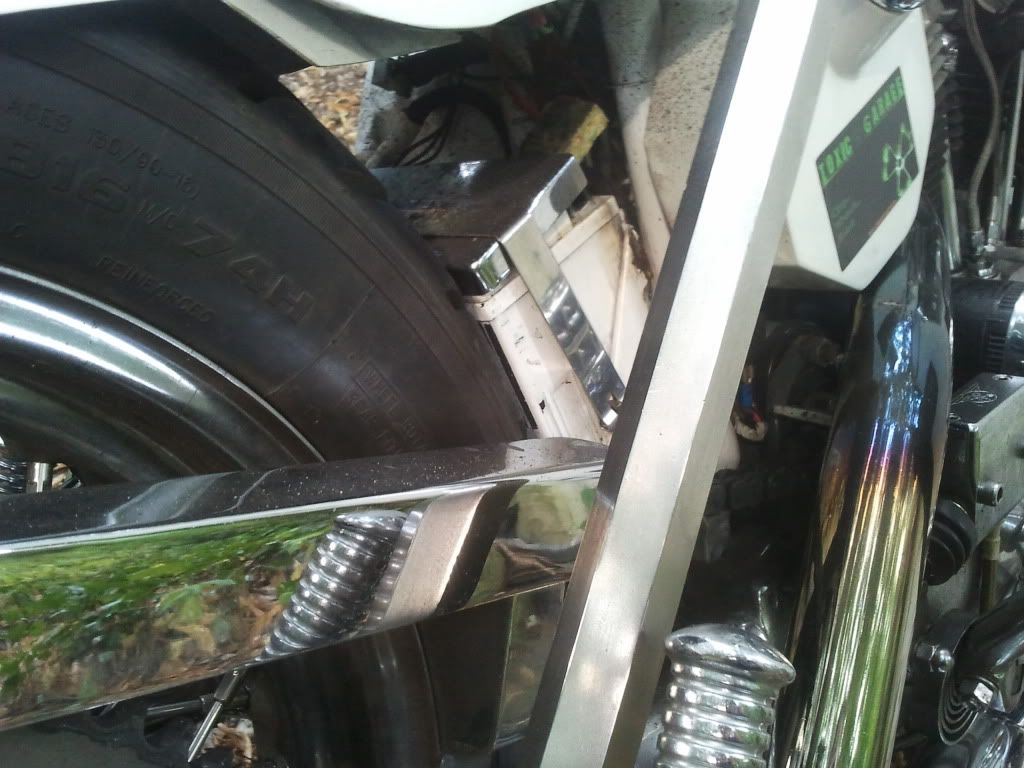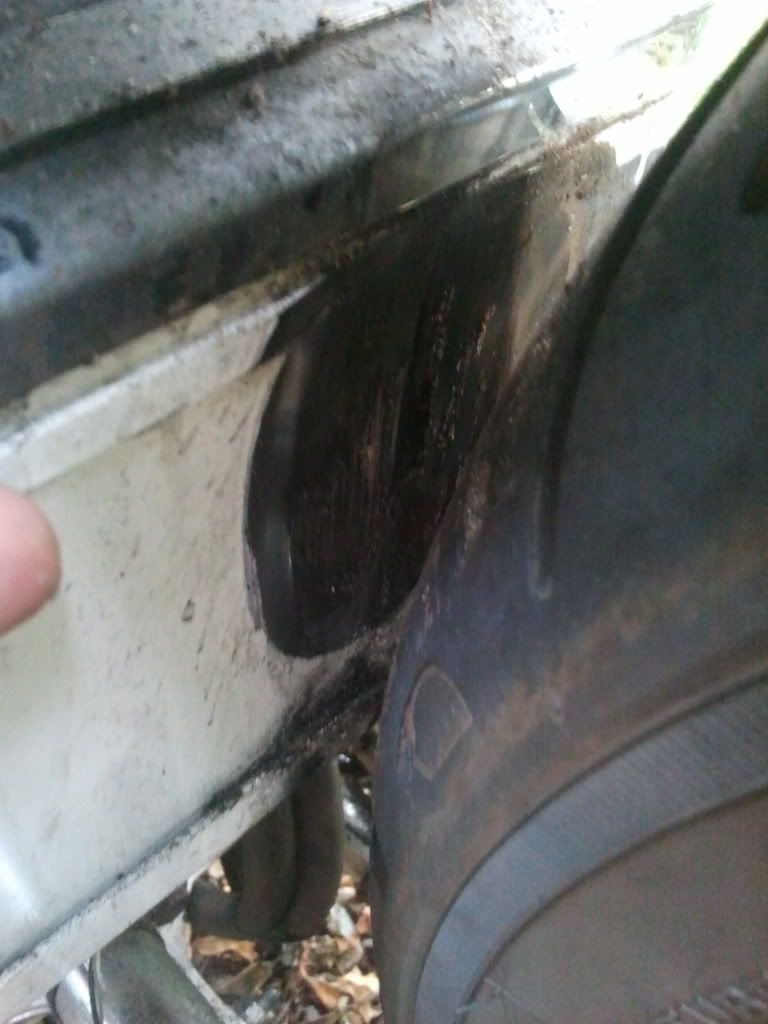 the battery box had broken, and the battery had been rubbing the tire for at least 70 miles..
the tire had eaten right through the battery casing and the mats were exposed.
i found an old bicycle tire and used that as a emergency solution to keep the battery away from the tire.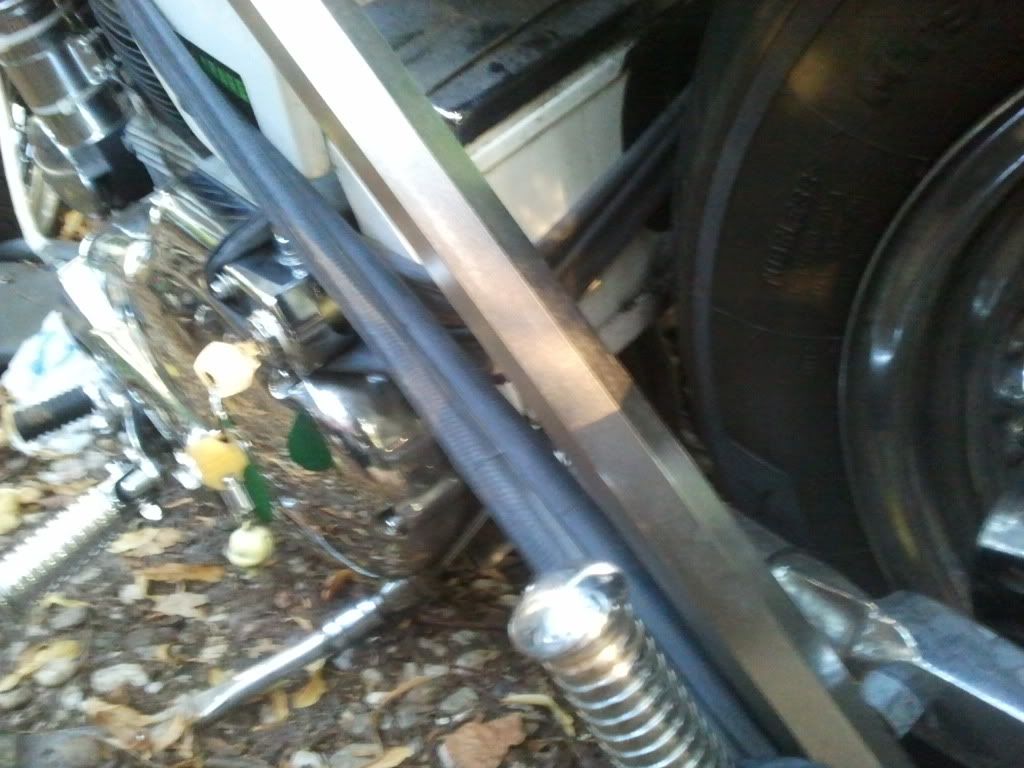 ah well... true customs do fall apart sometimes!